We are pleased to highlight the March 31, 2020 Management Report from Alignvest Student Housing Real Estate Investment Trust ("ASH REIT").
On March 11, 2020, the World Health Organization declared COVID-19 a pandemic. In response, we immediately paused on the multiple acquisitions we were working on and shifted our focus to mitigate the impact of the pandemic to our employees and tenants, and to ASH REIT's broader business. We are pleased to report that we are on track to collect approximately 95% of April rents, and expect similar outcomes over the summer months.
Recently, the Canadian universities began announcing their plans for September 2020; we have provided an update on what we know and are shifting our operating focus to respond to an expected primarily online environment for the Fall term.
Amidst this uncertainty, we are starting to see some attractive opportunities emerge. With operations largely stabilized, we expect to resume our focus on completing accretive transactions over the coming months and we believe that there will be an opportunity to transact at attractive valuations.
Below is the link to our Management Report. In addition, we will be hosting a conference call to discuss our performance and outlook on Thursday, May 28, 2020 at 2:00 PM EDT – please register for the call using the link below.
Please let us know if you have any questions. Stay safe and take care
Management Report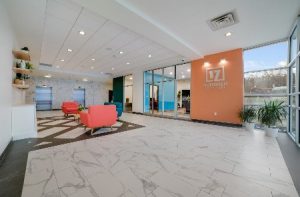 We recently completed renovations and relaunched our property in Oshawa as "17Hundred". We have updated the lobby area (pictured) and all common areas to match modern design trends and better compete with other student housing properties in the market.