Operational Update
Occupancy remains strong in our two facilities in Nova Scotia. When you combine the two reports below, the percentage of units rented between the two facilities is 89.6%. If you look at the square footage, we are currently leasing out 94% of all space available. This is considered quite high for storage and Wright in particular is in need of more space with over 97% of available area currently rented!
Financial Update Q1 2022
2021 was a solid year for both facilities. Our revenue for the year was $1,631,116 over 10.5 months of operation with monthly revenues increasing 10-20% over the course of the year. The Q1 numbers, as noted below, show this growth trend continuing with $500,000 of revenue in the first quarter of 2022. This puts Wright-Parkway on track to surpass $2M in revenue for 2022.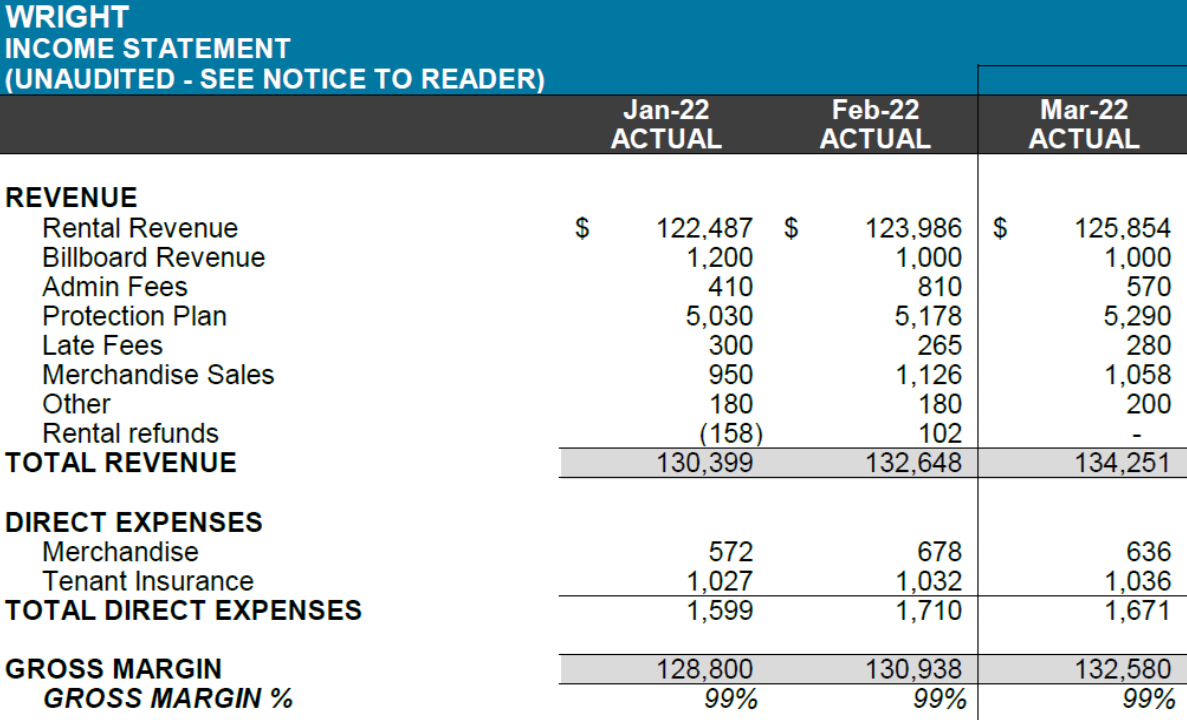 The GP declared a second Distribution of $198,000 to LP unitholders in May, 2022
Combined distributions paid to investors since February 2021 totals $518,904 or almost 8% on equity in just over 1 year
Management is now looking at expansion options for the Wright facility. This expansion could add 4 to 6 stories and up to 60,000 Sq Ft of much needed space to this facility. Management believes the net gain in value for Wright from such an expansion could be significant